Outdoor life at home starts with a great deck from an experienced deck builder.
Outdoor life at home starts with a great deck from an experienced deck builder.
We have built so many decks, we can't even count!  Redwood decks are a great wood choice.  Keep it protected with stain and it will last you for years.  Composite decks need a little less maintenance and are a great choice if you plan and being in your house for years to come!  Common deck projects are removal of old decking and handrail with new decking and a new deck handrail.
A well-designed deck can be a wonderful addition to a home in Rapid City or anywhere in the Black Hills — providing outdoor space for relaxing and entertaining.  Contact us for an estimate.
Wolter Construction will…
Provide you with a total price and a breakdown of deposit versus final payment amount on your project.
Provide you with a date by which the project is to be completed.
Communicate with you beforehand if there is change in cost for any changes of direction.
Secure any permits needed for your project.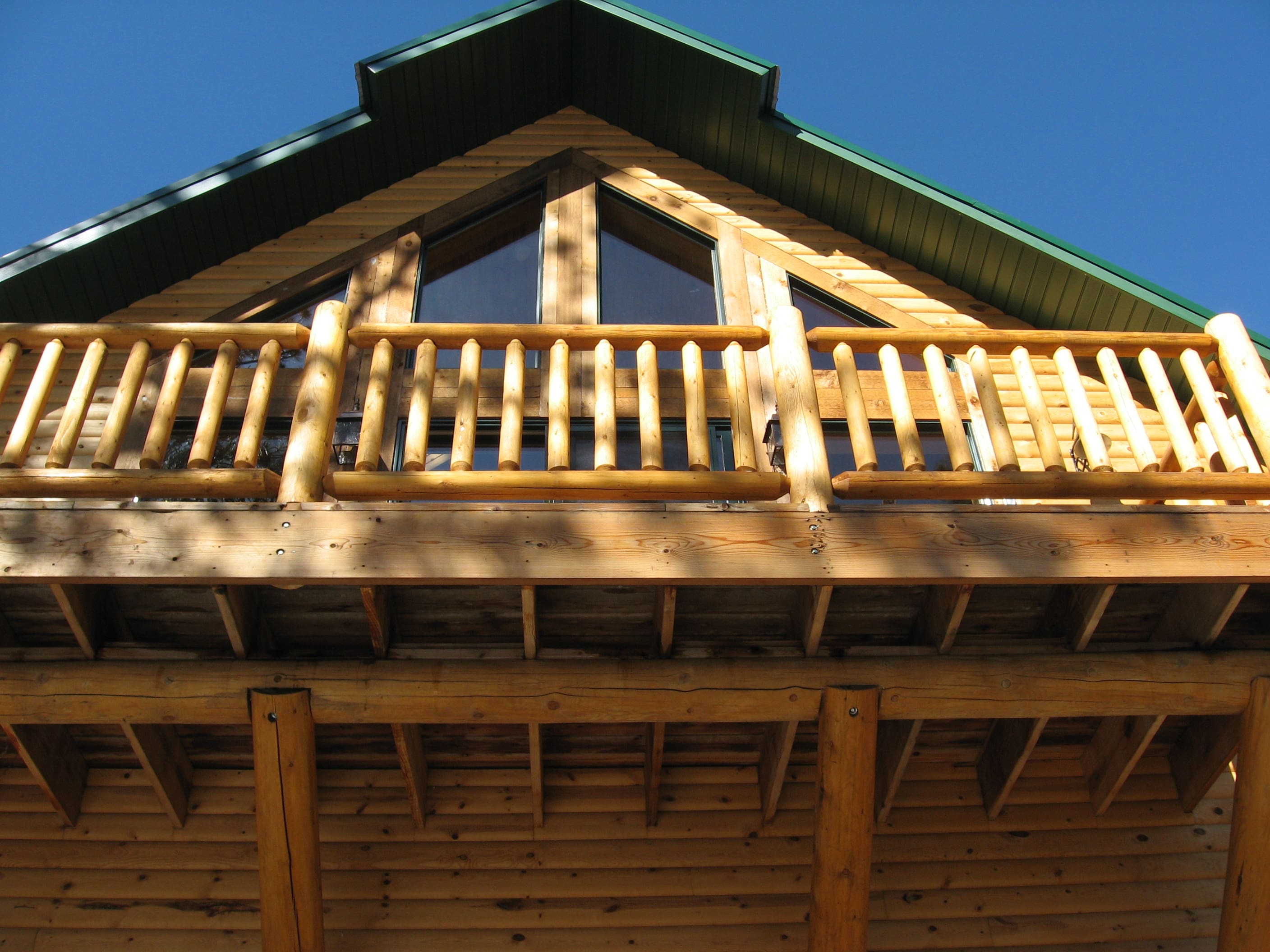 Wolter Construction can help solidify plans for your deck, but you should have a good idea about the scope of the project yourself before contacting us.  You'll want to consider some components of the job in advance, including the following:
The deck's layout, approximate dimensions, or a drawing emailed to us is helpful.
One or two stories/levels.
A staircase, how far the deck is off the ground.
All or part of the deck covered.
Materials — cedar wood or redwood or man-made composite.
The type of railings to surround the space.
Special features like a hot tub, built-in benches, privacy walls.
A budget.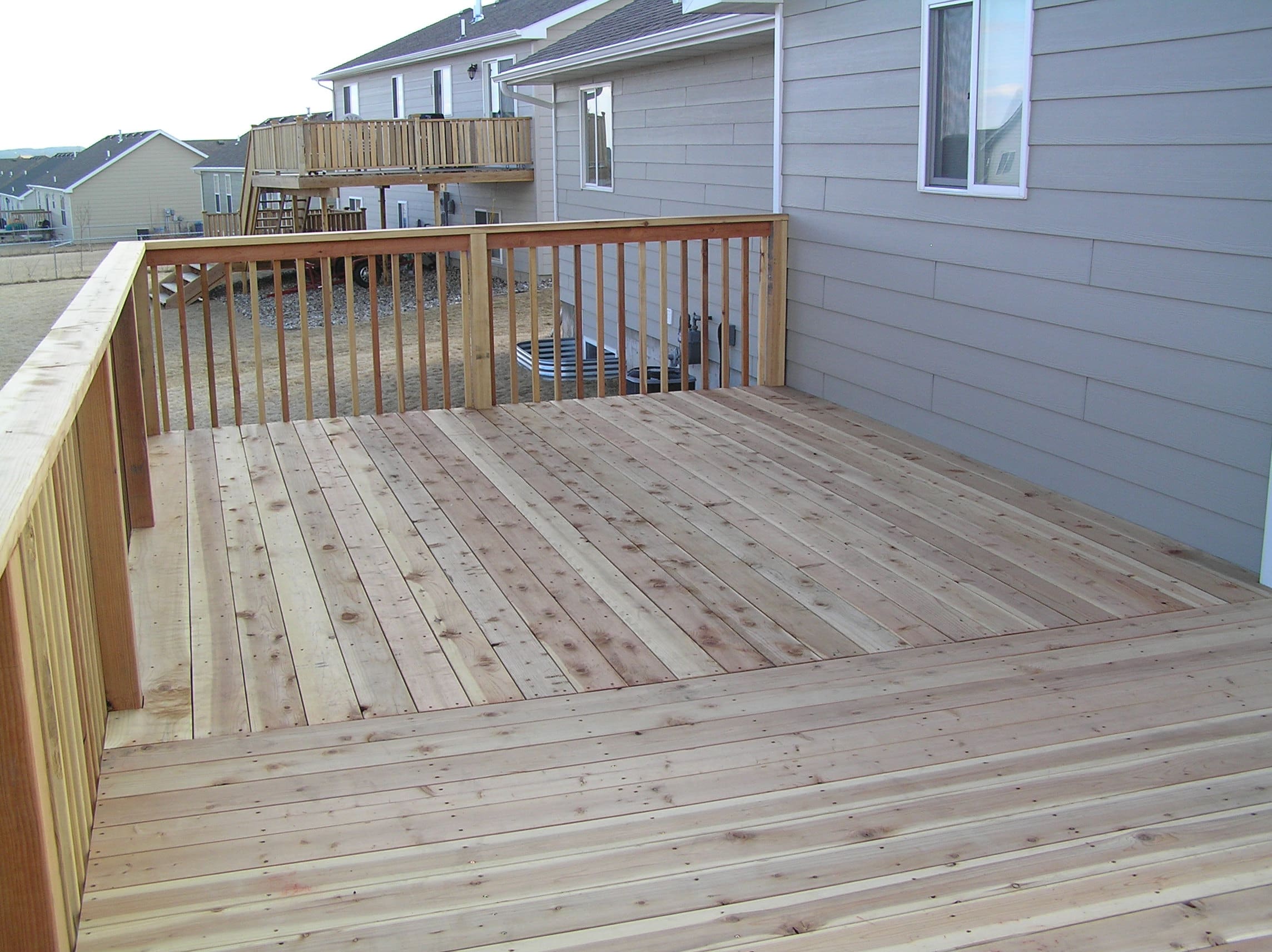 We do a lot of deck additions. It's so fun to see a tiny deck that isn't being used grow into an amazing deck! Railings can be added for safety or for aesthetics. We have many railings choices — wood spindles, metal spindles, 2×4's, and even other custom ideas. A trellis or gazebo over the top of your deck creates the ultimate backyard living area in our beautiful Black Hills.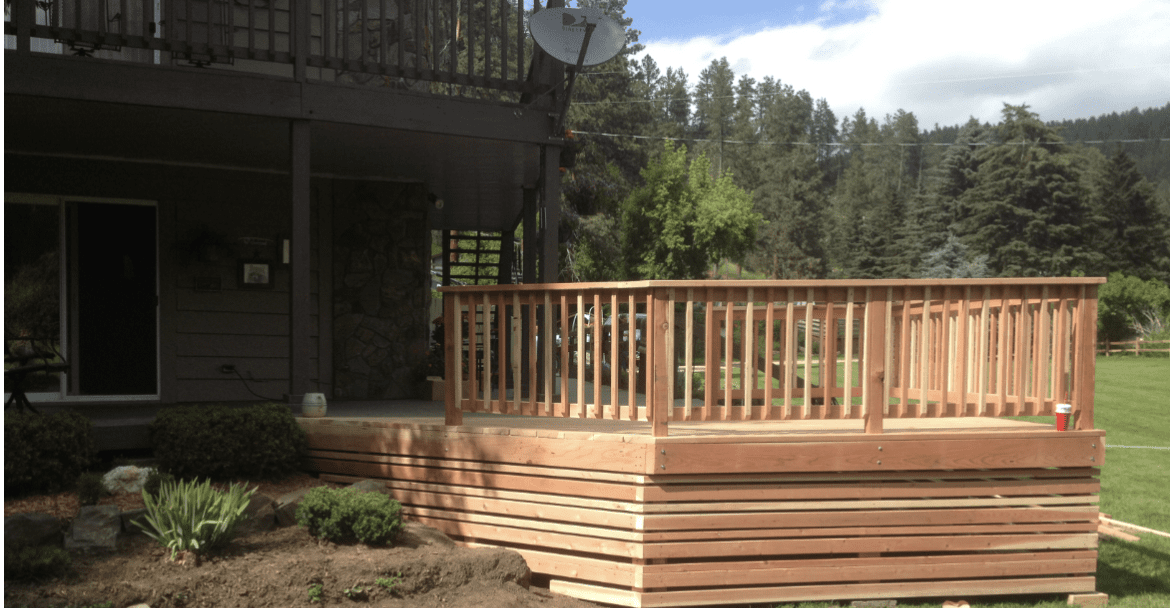 With a natural beauty, wood decks look beautiful on a Black Hills home.
Pros
Many people love natural finish of wood so much they won't consider any other material, that's understandable! It is a classic and natural look for Black Hills homes. We always recommend using redwood or pressure treated wood.
Utilizing redwood or pressure treated wood helps to ensure your deck will be long lasting, withstanding our changing weather. For the best wood deck results, Wolter Construction believes in using redwood.
The beautiful look of a wood deck is enough to captivate people. The natural finish is hard not to love with wood!
Cons
While wood is beautiful and can withstand a lot, there is limits. When you choose to get a wood deck, there will be required upkeep after it's built. Many homeowners will stain their deck once a year. If you are not keeping up with the maintenance it can lead to expensive repairs or your wood rotting faster.
Any type of wood will be susceptible to rot. Eventually moisture gets into even well cared for wood. Weather is the #1 enemy of a wood deck.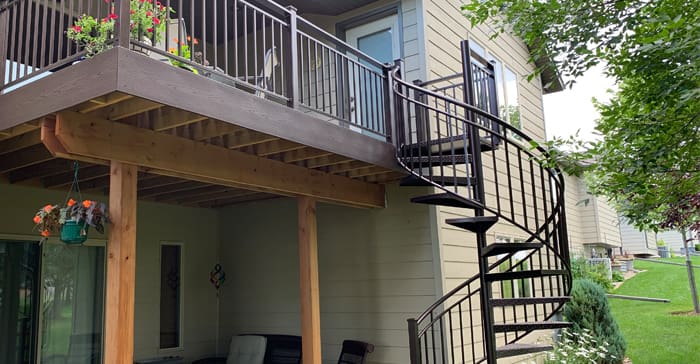 Outlast traditional wood decks with a composite deck available in many varieties.
Pros
Composite is a low maintenance material to build a custom deck with. The most popular way to build a composite deck is with composite over wood.
Where composite decking shines over wood is in the longevity. At Wolter Construction we prefer using Trex products who offer a 25 year warranty.  The most attractive feature of composite decking is that once it's built, it's completely maintenance free. You won't be spending 16-25 hours each year staining your deck.
Trex offers multiple styles from flat colors to wood like grained boards. The looks vary in price allowing you to customize your look within your budget.
Cons
Even though composite is a popular material, there are things that may not be a good fit for you. There are various price points on the different styles of decking. The higher tiers of composite decking are usually more expensive than a redwood deck.  Clients will have to see value in paying a higher upfront cost for a quality composite deck.
In the summer months, a composite deck will retain more heat than wood decks.
We know there are many options out there when it comes to finding a contractor.
By hiring  Wolter Construction LLC, you will be working with a contractor that not only believes in craftsmanship on every job but also the importance of…
Excellent Customer Service
Open Communication
Reasonable Rates
Promptness and Reliability
Contact us to learn about the advantages of hiring a skilled contractor like Wolter Construction LLC, or to schedule an estimate for your building project.