Finish off your deck with the perfect railing.
High Quality Fortress Railing
If I were to select the material I think has the best quality to go with a composite deck, I would lean toward a Fortress hand railing. It's a high-quality choice for patios, porches, and decks. It also has superior performance in strength and safety, which is a unique benefit to a pre-welded system.  It's virtually maintenance free system designed for use in an environment like the Black Hills. We can replace an existing deck handrail with this type of handrail also.
Color Choices – Black or White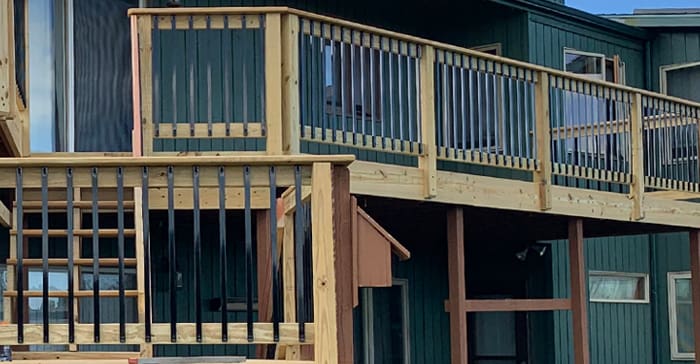 Deck Railing with Metal Spindles
Spindles are the hardest thing to stain when it's time, so metal spindles are nice on that aspect.  You are still staining handrail on the top, bottom and posts. With the wood, the handrail is still very beefy and has that sturdy feel.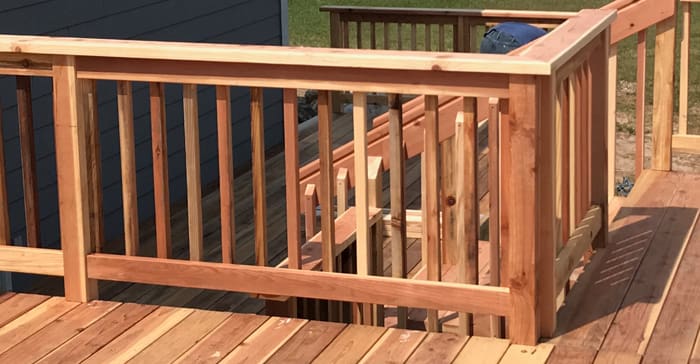 Basic Wood Spindle Railing
Treated or redwood handrails and spindles are the most economical way to build a deck handrail system.  We build our railing with a snow removal bottom 2×4, a top 2×4, then finished with a 2×6 top plate.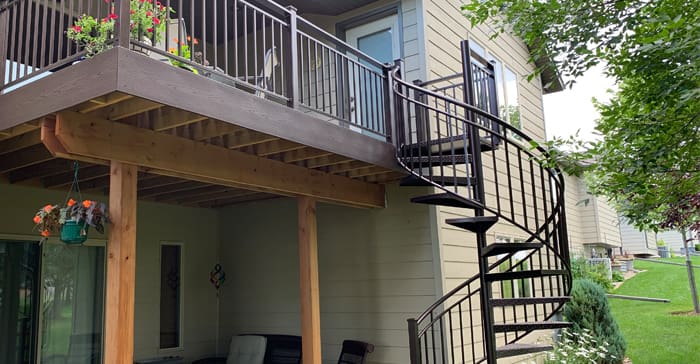 Custom Metal Railing
Some customers are looking for a nice deck with a custom railing. We work with a local contractor that designs custom railings so we can get those unique ideas accomplished in many cases.